The Sioux Falls Valley of the Ancient & Accepted Scottish Rite of Freemasonry
We greet you and are interested in furthering your education of Freemasonry.
Sioux Falls Rite Care Clinic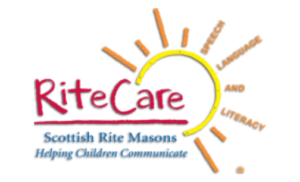 A full array of clinical services related to speech, language, and literacy are provided, including:  community screenings to identify children who have communication difficulties; evaluations to determine needs; therapy for those who need help; and information and resources for parents and educators to assist them as they work with children who have communication/literacy disorders. Clinical services are provided both by certified clinical staff and by USD students as part of their clinical training (clinical training of USD students is an additional service provided by the clinic).  All areas of oral and written speech and language disorders are served, including children who have disabilities such as autism, stuttering, hearing loss, dyslexia, and articulation disorders.  Frequently the children served are those who "fall through the cracks", either by not qualifying for services in the public schools due to regulatory issues, by attending institutions where services are not available (such as private schools or non-traditional settings), or by logistics issues related to family employment settings and schedules.  The clinic also serves as an option for middle and high school students when class schedules and self-esteem issues interfere.
The USD Scottish Rite Children's Clinic for Speech & Language Disorders was established in 1992 is a joint venture between the Communication Sciences & Disorders Department at the University of South Dakota and the Scottish Rite Foundation of South Dakota; it is also a Sioux Empire United Way agency.
Program goals include:
to identify & treat children with communication disorders-oral and written, enabling them to be more productive and successful in all aspects of life.

to provide clinical training to advanced students in Communication Sciences & Disorders

to assist parents and educators with their efforts in helping children who have communication disorders
Staff consist of Jane Clem Heinemeyer (Clinical Director), Angie Brown (Outreach Coordinator), and Tracey Lorang (Clinical Supervisor).  Tracey (full time 10 month contract) and Angie (full time 11 month contract) are both speech language pathologists whose funding is supported by the Sioux Empire United Way, and who provide student supervision and provide direct clinical services.  Supplementing the staff are Jolaine Kempema (half-time office assistant) and USD graduate assistants (for an ave of 12 hours/week per semester).  
To make a referral, please download a Request For Services Form, and fax to the clinic at 605-330-9820. All services are available regardless of race, creed, or the family's inability to pay.  For further information regarding billing procedures, contact the Clinic at 605-336-7561.
USD Scottish Rite Children's Clinic For Speech & Language Disorders
520 S. First Ave
Sioux Falls, SD  57104-6902
(605) 336-7561, Fax (605-330-9820